Galpón is a design and fabrication company dedicated to crafting custom builds & objects for the food industry: professional kitchens, chefs and caterers. Our goal is to create objects with unique properties and clean shapes to help enhance the food experience; providing comprehensive solutions for preparation, plating, serving and displaying of food.
Located in Vancouver, British Columbia - Industrial Design & Fabrication meet Craftsmanship & Practicality; Galpón aims to bring concept ideation into reality. We offer a comprehensive service using locally sourced materials to fulfill all your needs. Whether product based, graphics, at the shop or in the kitchen, let us help you with your next project.
Industrial Designer + Pastry Chef | Partners for Life
A blend of hard work, experience and love for making things. Our formal training as designer and pastry chef combined with each of our experiences in the retail fabrication and culinary fields, instilled in us the need to move between the workshop and the kitchen and take on the task of creating objects to address the specific needs of the Food Service (& Catering) Industry.
Together with our shop manager Arne "el perro salchicha" and our talented collaborators, we are excited to help you with your next project.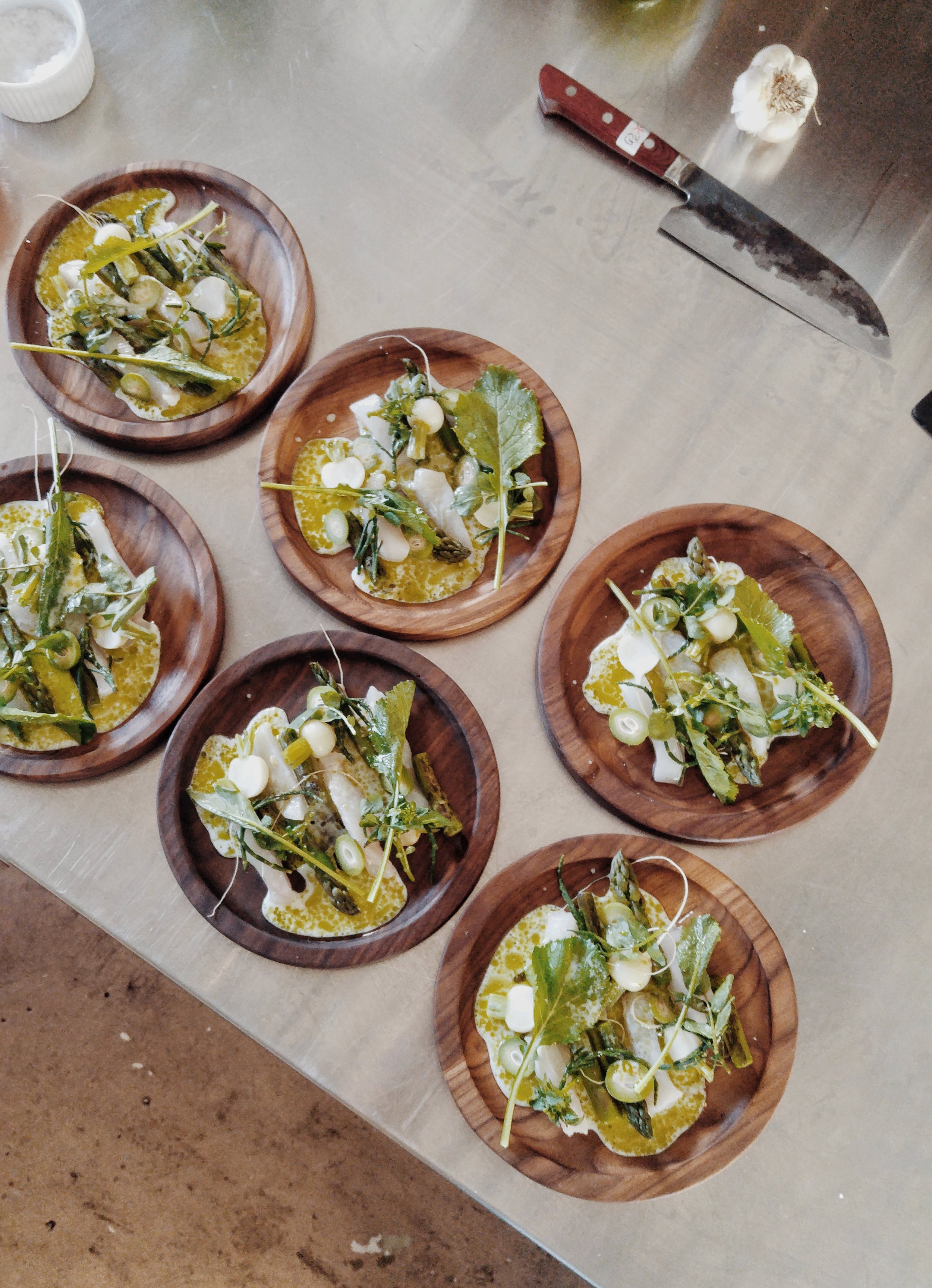 design
We enjoy being involved in all parts of the design process of a project, combining our experience in industrial design and the culinary industry to create unique products that will serve our clients needs and fulfill their desires and expectations.
Let us know what you have in mind and we'll work together to develop your idea, go through materials and set you up with a design package that will include drawings / renderings, graphic elements and digital fabrication files if required.

fabrication
Each piece is handcrafted and assembled by us, in our studio located in beautiful Vancouver, British Columbia. We use locally sourced, sustainable hardwoods and materials, and will only use food safe hand rubbed finishes.
We are very lucky to have an amazingly talented team of collaborators, supporters and partners that compliment us and help us address all aspects of the fabrication process; including textiles, CNCmanufacturing, metalwork and photography/video making.
maintenance
We understand the nature of our products, the materials used and the strains they face throughout their usage. But mostly we care about our customers and we want to build a long lasting relationship with them. That is why alongside our design and fabrication services, we also offer maintenance and repair services, whenever possible.

ConsultinG / Collaboration
It is in our nature to help in every way possible and to the full extend of our capabilities and skill set. Galpón forms part of British Columbia's food industry and works together with local business and individuals in order to support and give back to the community.
We have been very lucky to be able to work in different projects outside the shop and the kitchen, ranging from filming sets, cultural events and private homes. We are always glad to help you with your set up, shoot those social media short edits or make that "one of" piece for your home. Any excuse is a good excuse for us to work with you.
Collaboration pieces for Chef & Co. Canada promotional video
Featured Chefs: Alexandrea Fladhammer, Bruce Nollert, TJ Conwi, Brandon Pham & Ysabel Sukic
Director: Alfonso Chin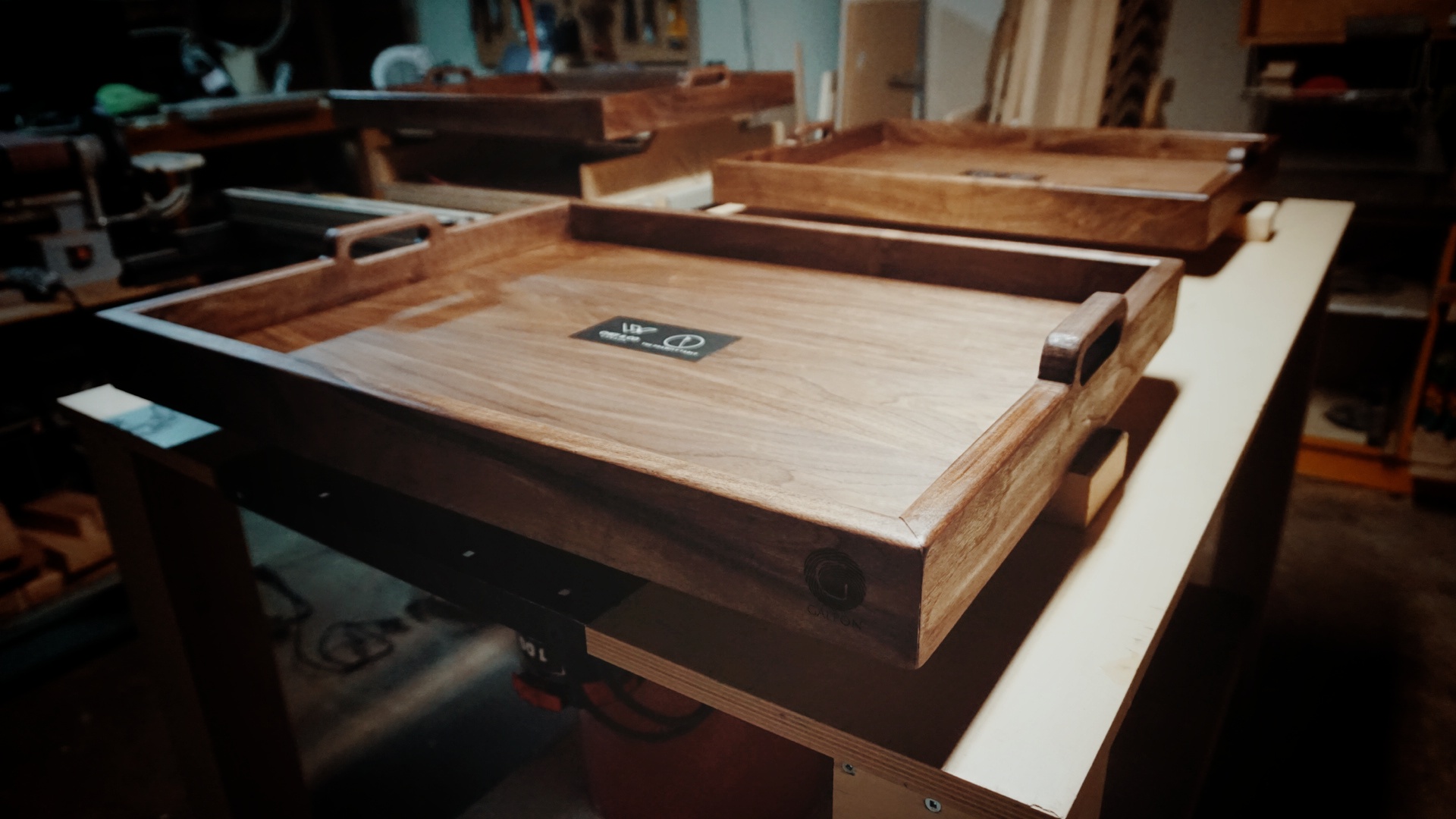 .03
COLLECTION
| UNDER CONSTRUCTION |
We are always looking forward to hear about your next project. Whether in the shop, at the kitchen, an event or simply at the table, lets work together and make your ideas come reality and fulfill any of your needs.
Our studio is located in Vancouver, BC, Canada. Drop us a line, anytime, using the contact form below or by sending an email to gian@galpon.ca or natalia@galpon.ca and we will contact you back as soon as possible.